All programs are $30 for 30 minutes (one time registration fee required)

---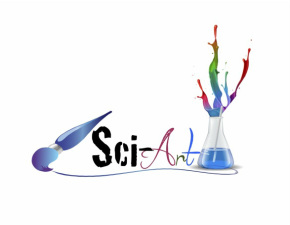 Unfortunately, increased emphases on basic skills in reading and mathematics has led to less art, less music, less dance, and less science being taught at the elementary level, leaving middle and high school students inadequately prepared with concrete experiences to assist them to address more abstract concepts. Students of all backgrounds must be educated in the sciences, but a child diagnosed with autism and other related disorders, faces additional challenges when trying to learn this sometimes difficult subject matter. Many children with learning differences tend to be visual learners. This is why arts have proven to be an excellent tool for self-awareness, self-esteem, and so much more. For people with this learning style, traditional methods of instruction can often be quite challenging. For example, while the average child learns language through social interaction, mimicking the words they hear in everyday conversations, children with learning differences often fail to absorb speech and language skills as readily.
Sci-Art can aid in the comprehension of complex concepts in both science and mathematics, using whenever possible music, arts and crafts to bring them to life for the visual learner. Engaging science with art activities help these students to retain and enjoy the learning process through the art of integration.
Short attention spans are common in children with autism, another issue that is often eased with the use of participatory projects. Active learning can be a great help in keeping children focused, alert, and engaged, making it easier to stay on task. Since social skills are often a struggle for children with autism, SciArt activities can be very beneficial.
Our Goal is to get the student to:
Make observations
Form hypotheses
Ask questions
Perform safe and fun experiments
Construct explanations
Communicate ideas
Improve social skills
Lift self-esteem
Increase self-awareness
Improve fine motor skills
Sibling participation is encouraged.
Whenever possible parents may be included in a session, parents play a vital and significant role in the lives of their children.
View the pictures below of the children enjoying the experience of experimenting and observing. The joy of parent participation is amazing!!!!

---
---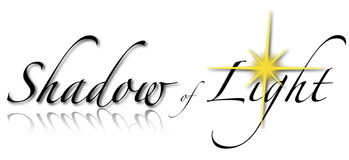 The SHADOW OF LIGHT program is a way of connecting mind, body and spirit by allowing children with "unique" needs to explore ways of expressing emotions and facilitating self-healing. The child will work with an experience shadow who is an artist trained on techniques and strategies on how to communicate with these special artists. Shadow artists teach various techniques of diverse fine art mediums such as painting, photography or sculpting.

The purpose of this program is to allow these children a means of self-expression and directly exercises and strengthens the cognitive and physical skills that generally challenge children with special needs, such as oral, tactile, sensory and motor skills. These unique artists are encouraged hands on participation.

The need of this program is great. Children with varying disabilities can be very dependent upon their caregivers, educators and parents. Depending on their situation, they may depend on others for feeding, dressing and everyday activities. Decisions are almost always made entirely by their caregivers. Shadow of Light allows these children the opportunity to be independent and make their own decisions in every action taken of their artwork (i.e. size, color, tools, technique, medium, etc.) Permitting them to make choices empowers them and thus begins the process of expression and communicative means, existing alongside language.


---
---

I Am Art is a creative expression in developing the children's imagination, communication and socialization skills. The children participate in expressive arts activities where they will use the arts to explore, create, discover and express their feelings and emotions, and experience the sensory elements of the materials and interpret their experiences while receiving sensory response. Most of the expressive arts activities are craft to encourage them to incorporate their own ideas and be creative in a structured project. The program culminates by combining different mediums learned to create a visual arts mixed media piece for exhibition.

I Am Music Drama combines three forms of expression, music, drama and storytelling, making this is a tool to explore and express feelings. A valuable form of human expression because of the use of storytelling which is essential to so many art forms, many sessions begin with a story before introducing activities with enthusiasm. Encourages the children to participate in hands on experience how to create such sounds, promoting self-awareness and confidence. Hence developing a love for music, by experiencing different instruments but better than that, they will touch, feel and play the instruments presented. This activity promotes life skills, communication and self-esteem.
I Am Creative Movement is a joyful way for children to explore movement through music and sound, develop physical skills, channel energy, stimulate imagination and promote creativity. Creative movement uses body actions to: communicate an image (the wind), communicate an idea (a journey) or communicate a feeling (strength). Movement creates sensory awareness that leads to a greater understanding of themselves and their surroundings. It strengthens the imaginative powers and increases abilities to experience life with greater meaning.
---