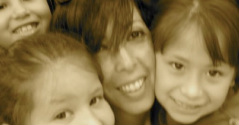 What is a REACE? REACE is the acronym for Registered Expressive Arts Consultant/Educator. A REACE is a professional who brings creative process and awareness of multi-modal expressive arts into a variety of environments. Has experience using the expressive arts as tools for conflict resolution, organizational development, education, personal or professional growth, the healing arts, spiritual enrichment and more. While this work may be of therapeutic value, it is not psychotherapy nor does this registration give recipients authority to conduct psychotherapy.
---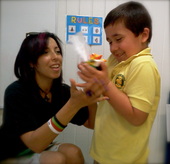 The Expressive Arts Consultant/Educator uses a variety of arts processes such as visual art, movement or dance, creative writing, voice techniques, music and poetry. She or he understands the potential in using expressive arts in the above contexts and has working knowledge of the various art processes and materials.
While the expressive arts therapy environment requires an in-depth understanding of human development and psychological growth, those in the Expressive Arts Consultant/Educator field will have a broad spectrum of educational and/or professional backgrounds. These professionals may work in organizational development, management, health care, service organizations, primary, secondary or adult education, and a wide spectrum of additional environments.
---

Lee Cohen has a degree in Human Development with concentration in the Expressive Arts and has been a professional member of the International Expressive Arts Therapy Association (IEATA) for five years. Under the standards of the IEATA she acquired the REACE. Currently Lee is a graduate student at Pratt Institute working on her MPS in Art Therapy and Creativity Development.
---
Who we are:

The board members of the House of Healing represents the community. Having donated years of work for the improvement of the quality of lives for all children and their families in our multicultural cities of South Florida. All are distinguished for their fire, love, and dedication ... combined are hitting Miami with services and love beyond this city has seen.
Below meet the Board:

Lee Cohen, Founder, President

Lee Cohen is a Registered Expressive Arts Consultant/Educator by the standards of the International Expressive Arts Therapy Association (IEATA). Lee has over 25 years of experience in the arts as an artist, producer, actress and an advocate for the arts. While she works with the children, she also teaches the caregivers and teachers strategies for using the arts to help the children learn while having fun. Specializing in working with children with special needs mostly children of the autism spectrum, Lee uses the arts as a tool to teach the children self-expression without consequences. Lee always says, "Not everyone can express themselves with words (special needs or not), the arts is vast and there are choices, some may express themselves with music, others through poetry, drama, movement and of course, the visual arts. The expressive arts allows for choices, empowering the children to commence their journey of learning, self discovery and a fuller expression of emotions." Currently Lee is an art psychotherapist in training by Pratt Institute.


---
---
Dr. Marlene Groomes, Vice-President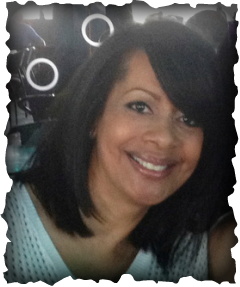 Dr. Marlene Groomes is a C.P.P., holding advance degrees in Clinical and Counseling Psychology, and a doctorate in Higher Education; She also holds an international license as a Prevention Professional. An expert in establishing systems for healthy individuals, families, and communities. Dr. Groomes is a Full Professor of Psychology and Social Science and is a recipient of an Endowed Teaching Chair, two national NISOD awards for teaching excellence, and the American Values Award for service to the community among others. Dr. Groomes is an ordained minister.

---
---
Jocelyn Hall, Treasurer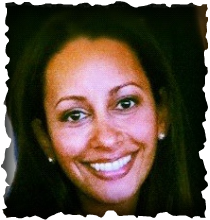 Jocelyn has a Masters in Business Administration, specializations in Finance and Management. Member of the National Black MBA Associations and National Society of Hispanic MBA.

---
---
Annie Hudson, Secretary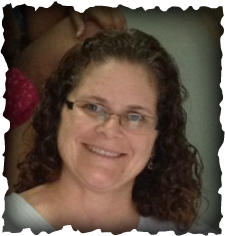 Ana Flaquer Hudson has had a lifelong enthusiasm in education and empowerment. She believes in empowering individuals and their families to not be defined by their "labels" and to reach for their full potential. Since graduating from Florida State University with a Master's Degree in Special Education, she has worked in many different educational environments and positions. She, and her husband of almost 25 years, have 4 children together, one who has special needs. Currently, she is homeschooling three of her four children, while being deeply involved with her son's special needs school. She administrates two businesses with her husband, a home bakery and a CPR/First Aid Training Center. Born in Puerto Rico to Dominican parents, she is a native Spanish speaker.
---
Dr. Robert Kidd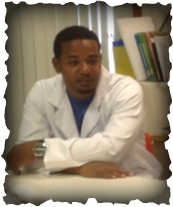 Dr. Kidd earned his doctorate of physical therapy at the Florida International University. He has coordinated and held education seminar for Homestead school teachers promoting awareness of the connection between Pediatric Disabilities and Physical Therapy.


---
---
Josh Murray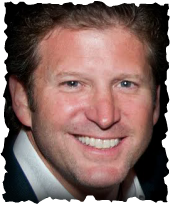 Josh has always believed in helping others with Life Challenges and Disabilities and demonstrates his commitment through a wide variety of organizations designed to do just that.


---
---
Ana Maria Reyes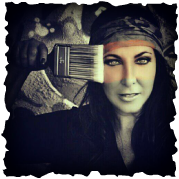 Ana Maria is an experienced tech-savvy creative strategist, an integrated marketing communications director, and a designer with multidisciplinary expertise. She has more than 25 years experience doing hands-on "concept through completion" projects utilizing a wide variety of successful marketing tools from comprehensive multiple media creative platforms to a-la-carte advertising solutions. Ana Maria has worked the gamut of clients like the City of Miami, Kiwanis Club of Little Havana, International Solidarity for Human Rights, to name a few.

"I love working in the Graphic Design Industry because has the ability to influence people in a positive way – visual communication has the power to change someone's behavior for good. What we create inspire the people around us...By the way, I also love coffee"-Ana Maria Reyes

---
---
Barbara Ann Martin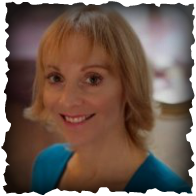 Barbara Ann Martin has thrived in many artistic genres, including: the theatrical stage; in front of the camera; and, behind the scenes as a film and video producer for commercials, television and news. In conjunction with her acting and production career, Martin has a passion for teaching such acting-for-the camera and stage, dance, and film/video production. This passion has encompassed instructing and mentoring students from pre-school to University; sometimes those that would not experience the arts because of lack of means. As media liaison for The Children's Trust, Martin was pleased to promote many children's artistic, educational and health initiatives, including theatre & music programs, programs for physically and mentally challenged children, well-being and safety services such as Health Connect, The Injury Free Coalition Bus and more. Besides working with The House of Healing, Martin has volunteered and been on the board for many of South Florida's organizations, including: Educate Tomorrow; Job's for Miami's Stay-in-School Program; Dance Now; and the Boys and Girls Club Gala Committee. Martin was and remains a recognized and beloved figure in the Hispanic (and Anglo community) for her co-starring role as Sharon on America's first bilingual situation and Emmy Award nominated comedy Que Pasa USA?
---
---
Claudio Rosario
---
Advisory Board

Gabriel Cohen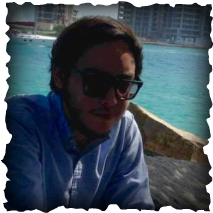 Gabriel is a Registered Behavior Technician (RBT) He teaches the children tunes on the guitar and keyboard while focusing of modifying behavior.

Gabriel is aspiring to be a psychologist.
---