Why Give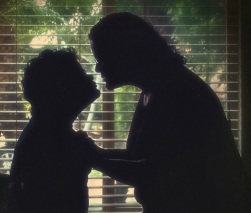 Jojo-Finding Hope at The House of Healing
Many families face the reality of reinventing their priorities after receiving the news that their child has special needs. They may have to make the difficult decision to cut back on their work hours, or one parent may need to give up his or her job altogether in order to meet their child's additional needs.
Many times gifts, vacations and fun activities are not affordable, and although money does not buy happiness, recreation and rest is always needed in order to feel better and be able to face challenging situations. Those simple gifts are priceless!
The House of Healing is an organization that knows how important a parents love and attention is to children and crucial to those with special needs. We focus on not only working with the children by focusing on their abilities but also the parents. The House of Healing has witnessed too many times how these parents lack for the benefit of their children.
Your gift will help these families heal and grow together. While the parents get counseling and services, their children and their siblings are learning new ways of expressing themselves through the Expressive Arts; visual, crafts, science, music, etc. The goal is to empower the children through the expressive arts while building a strong communication and bond with their siblings that are not special needs but also that these loving parents become empowered to love themselves and their children fully.
To learn more about us, please click here
and watch this four minute micro-documentary about Jojo and his family at The House of Healing.
Your 100% tax-deductible donation will help the House of Healing transform more families each year. Your generosity will directly benefit the children and their families.
---
THE HOUSE OF HEALING OUTREACH MINISTRIES, INC. REGISTRATION # CH38565 A COPY OF THE OFFICIAL REGISTRATION AND FINANCIAL INFORMATION MAY BE OBTAINED FROM THE DIVISION OF CONSUMER SERVICES BY CALLING TOLL-FREE (800-435-7352) WITHIN THE STATE. REGISTRATION DOES NOT IMPLY ENDORSEMENT, APPROVAL, OR RECOMMENDATION BY THE STATE. THE HOUSE OF HEALING OUTREACH MINISTRIES IS A 501(C)3 NON PROFIT ORGANIZATION.